Management Systems AS 9001
Quality and People
We all require quality in our lives, quality that lasts beyond a contractual obligation. This is important for people's health, the environment and construction projects.
Cumnock Construction Sustainability, like most of our competitors in the industry, operates its management system under AS 9001 quality management.
However Cumnock Constructions Sustainability does not just tick the boxes, it makes sure the administration and the process are one. This is dependant on reliable communication with the team designing and building the product (site or design management team) and providing clear direction with working documents for construction sustainability outcomes.
This is achieved by including the documentation to incorporate client's briefs and requirements and presenting/publishing them as data sheets and inspection and test plans and using them as working documents. The process is then documented and referenced according to the data sheets and plans. This will enable Cumnock Constructions sustainability to facilitate our obligation of completing the project defect free and in accordance with the stakeholder's requirements.
For each project, documents and correspondence is accessible and tracked through our specialised data base.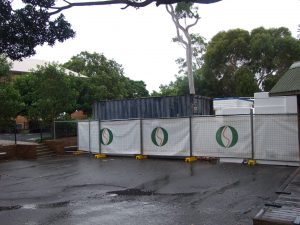 Occupational Health & Safety & Environmental Issues – creating a safe and healthy working environment
Sustainability is the key again to provide a working environment which is safe for all operatives. The management of this area is integrated in our management systems. This commences with design and relevant assessments through to the construction process.
Methodology is assessed not only for time but for health, safety, the environment, industrial relations for operatives, the public and stakeholders involved with the product.
All integrated documents are bench marked against relevant legislation, and current practices. There are regular internal and external audits and continuous monitoring for improvements.